If you are looking for an entertainer with extensive experience performing for seniors, you've come to the right place! Iíve worked in the entertainment business in various capacities for more than 50 years. Over the last twelve years, Iíve developed an hour long show specifically designed for seniors. Most of my work is in assisted living facilities around the Pittsburgh area, but I'm equally at home entertaining at an AARP meeting or a senior luncheon at the local church. The show consists of familiar songs from The Great American Songbook - songs sure to spark memories from "back in the day" - along with a healthy dose of good humor. Most of the songs come from the 1940ís to the 1960ís.
But the music alone is not enough! That's why Iíll pepper the show with background information and stories to bring back memories from when the songs first played on the radio. I like to interact with the crowd and throw in a few good clean jokes too. Everybody likes to laugh and I love to see the smiles! In many senior facilities, the hour I spend with the residents is the high point of their day!
Take a look around the site to learn more about who I am and what I do. For pricing and availability, hit Contact. References are available upon request.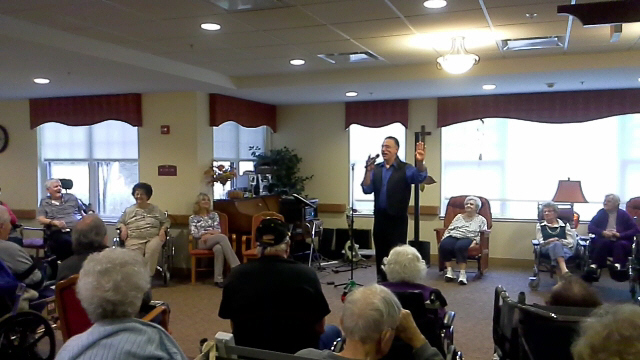 Tom Lamb
Singer / Guitarist / Entertainer
412-571-2039